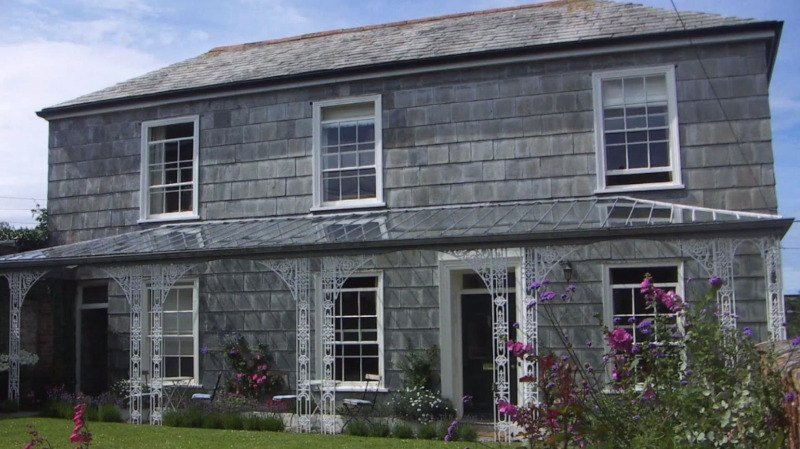 Coswarth House opened for business in March 2007 and in the first year was awarded a 5 star rating with a silver award by Visit Britain. A gold award swiftly followed in 2008 - a rating maintained for four years. This was then topped when the great traveling public voted Coswarth one of the world's top ten "hidden gems" through the travel review website Tripadvisor. In 2012 Coswarth was again recognised and was been nominated in the Top 5 best B&Bs in Food & Travel magazine as well as being awarded the Trip Advisor Certificate of Excellence. In 2015 we were ranked 2nd in the Which Travel? magazine's review of hotels and B&Bs in North Cornwall. We now no longer subsribe to ratings agencies as our customers now sell Coswarth on our behalf.
As owners, Mark & Tonia come equipped with some excellent credentials...Mark ran a management consulting practice focused on helping organisations to become more effective and customer focused; Tonia has spent a great deal of time focusing on the design elements of property development...ensuring that properties are more attractive to prospective purchasers.

We hope that our experience has helped us a little but mostly we've found that whatever success we've enjoyed seems be derived from keeping staff happy and motivated and to be down to paying attention to the little details & genuinely understanding how to make customers happy. We've also spent many nights away in hotels so we think we know the ingredients required to ensure a happy and relaxing stay
We have some superb friends helping us here at Coswarth House. We've been very lucky to find staff and partners who share our commitment to making your stay a memorable one.
From last May, Jack took over as our operations manager and he will be looking after you from check in until check out.
Jack has been a familiar face at Rick Stein's establishment and since retiring has offered to help us here at Coswarth House.
Feel free to call him at any time should you have any problems during your stay.
The Rick Stein Team
During 2012 we chose to stop preparing breakfasts on site and decided to ask the team from Rick Stein if they would look after our guests.
Following a successful trial, we are pleased to announce that this arrangement is now an ongoing feature of our offering. This is great news for guests as it means that they get a far greater choice than we would otherwise be able to offer.
The feedback that we have had to date suggests that guests are very pleased with the arrangement.