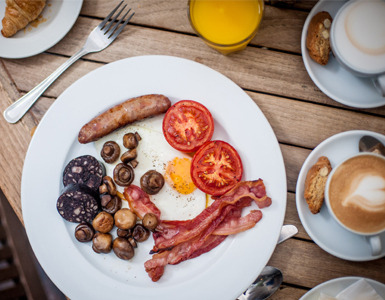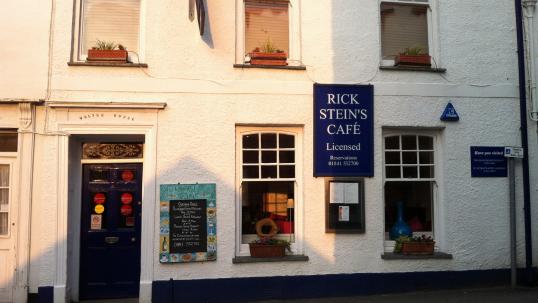 We're extremely pleased to announce that, included within your bed & breakfast rate, you'll be treated to the most important meal of the day by our friends at Rick Stein's Cafe.
(View breakfast menu here: https://www.rickstein.com/wp-content/uploads/2014/05/Rick-Steins-Cafe-sample-breakfast-menu.pdf)
The Cafe is down in the harbour just a few minutes stroll from Coswarth House. Breakfast is available from 8.00am for early birds or as late as 10.00am for those who prefer a lie in. (Please note check out is before 10:30)
The Cafe team will ensure that you will be looked after in the same manner as guests staying in Rick Stein's own accommodation. A table will be reserved for you & you'll be free to choose from the full range of breakfast options which includes mouth-watering treats such as layered granola compote with vanilla yoghurt and fresh berries, a belly-busting english breakfast with eggs fried, poached or scrambled, freshly grilled locally sourced kippers & more adventurous options such as huevos rancheros*.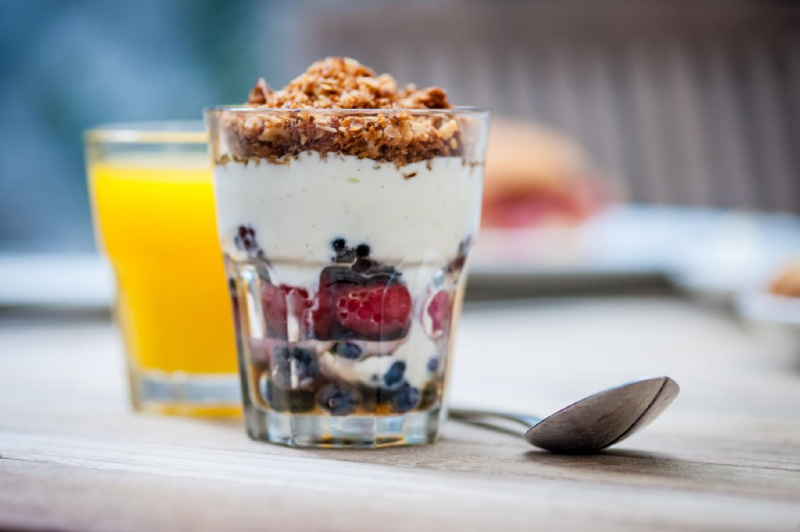 The team at the Cafe will keep you topped up with your choice of tea or coffee &, if you have the room for it, they'll bring extra toast made with Rick Stein's own bread accompanied with a selection of his preserves.